Tue 28 Jan – 22 Mar
Vault Festival 2020 is here again, billed as "London's biggest, boldest and wildest arts festival", with hundreds of events and plenty of exciting fringe theatre. We'll be doing a bit of reviewing and previewing. Watch this space regularly.
---
---
Essential Links
Visit the Vault Festival web site
Browse the programme
Find a venue
Join them on Facebook
Follow them on Twitter
VIew them on Instagram
---
---
I want to see … at Vault Festival 2020 This is our intuitive show and event finding guide.
I want to see…
… some early evening solo theatre. Then see Little Boxes
… some LGBTQ+ theatre. Then see Body Talk
… a rehearsed reading of a new play. Then see RACISM: an unfocused theatre essay, of some sort
… a  physical theatre show that combines reality with fantasy to explore the history of nurses in the NHS. Then see Sister!
… some afternoon award-winning theatre about family, heritage and migration.. Then see Labels
… some spoken word/poetry,  a lyrical voyage through the ages. Then see The Mariner's Song
… a full-on cabaret show. Then see The Haus Of Kunst
… s comedy spoken word show. Then see Too Pretty To Punch
… a night of circus, music, improvisation and divination. Then see Tarot
… a true story about a father and son that combines stand-up, film footage and original songs in a show about a show about a show. Then see Over My Dad's Body
… a sketch comedy duo. Then see LADYLIKES: Top Secret House Party! Also see Mother
… some live silent comedy. Then see Silent Comedy: Buster Keaton's Sherlock Jr. with Live Score
… "a tender, furious and fragile reimagining of Moby Dick" from a Fringe First winning writer. Then see The Wild Unfeeling World
… some late afternoon story theatre for all the family. Then see Nest
… some late evening improvised comedy. Then see Battleacts
… a multimedia dance production, mixing a video documentary with a live solo performance. Then see Chyna
… some surreal late evening comedy theatre. Then see Invisible Museum
… some multimedia theatre. Then see Talk Propa
… some critically acclaimed stand-up comedy that reflects on tales from the front line of social change and uncomfortable home truths. Then see Jamali Maddix: Strip Club Einstein
… a peformance peice that explores topics such as human touch, connection, loneliness and isolation using high level acrobatics, dance and theatre. Then see Northern Stage's NORTH Takeover: The Art of Cuddling and Other Things
… some immersive theatre in which y be guided through the streets via a web app on your smartphone, whilst also encountering a cast of real-life characters. Then see Jekyll and Hyde
… some sketch comedy. Then see Just These Please: Suitable
We'll be updating these recommendations regularly so check back.
---
---
VAULT Festival Link Collage
This is a creative, intuitive and wholly visual way to find a show.
Go with your intuition and choose a show from the image that draws you towards it.
We'll be adding more as the Festival gets closer.
We'll be adding more link collage images in the run up to and during the Festival.
---
---
Vault 2020 Eloquent Show Finder
This is a unique way to find a show at Vault Festival 2020. We are trawling the programme for intriguing show and event descriptions, combining that with our knowledge of the theatre world and now present you with some intriguing recommendations.
All they know is that they are digging. That they must be quiet. That they can't stop. Myth, legend and history mix underground as the pressure grows, time runs out, the ceiling creeks and the air gets thin.
When two worlds collide the broken web of untold blood stories unravel. What happens to the pain and shame carried through generations when stories are left untold?
Collective act of golden manifestation, sacred laughter bath and ceremonial mess-about orchestrated by a preposterously dazzling goddess. Very golden, mostly truthful. Sacred as holy hell.
After a fatal stabbing, a promising young boxer is left for dead. As he lays unconscious he's transported to 18th century London where he receives lessons in not only Bare Knuckle boxing but what it really means to have courage.
It's the hottest summer on record. Jack is pedalling fast to join Extinction Rebellion protests that have taken over the city and captured the world's imagination. This is the movement they have been waiting for and they're going to give it everything they've got.
…explores childhood friendship, identity and loyalty set against the backdrop of a country soon to be changed forever. 
They hunt for the best ones on creepypasta sites, hunting the darkest online corners.
explores the minds of five young black women on different journey's on their life, yet still connect through their individual battles with mental health, sexuality, discrimination and self-love.
Share in her scatalogical agonies, wallow in her bodily woes, and discover her darkest secret: her Google search history.
Sometimes to bare all, means taking off more than just your clothes. 
Think you know history? Think again! The power behind the power behind the throne have opened their books for the first time in a century. Enlist NOW!
Featuring blisteringly honest confessions, vibrant dance theatre and one extremely knocked up performer.
Like a dove, or like a very ugly street pigeon, she has flown this world… Please bring your own alcohol.
Unable to detach reality from her own imagination she spins a tale that tests the limits of her identity and our own understanding. But does she know more than she's letting on?
You are cordially invited to attend the office of the Grim Reaper for an assignment. It seems that a few pesky souls are refusing to pass over and they need to hire in freelance 'reapers' to do their dirty work. As the Horsemen prepare you for the task at hand – tread lightly. The Grim is always watching.
It is a tale for our times, a tale of homelessness, addiction, immigration and miracles in our city.
Has Alexa updated to an emotional, manipulative being or has Annie, an overworked PA, given Alexa human attributes to cope with her ever demanding and abusive boss?
An interactive immersive late-night underground playground celebrating the unstoppable creativity of Extinction Rebellion and friends. Dance, play, create and discover how artists and rebels are responding to our unprecedented times.
These gates aren't pearly, but they're definitely covered in glitter.
We'll be adding more choices in the run up to, and during the festival.
---
---
PREVIEW
Jack A.G Britton's sell-out Edinburgh Fringe show MIGHTY, which comes to VAULT Festival 2020
Have you ever used the term 'small man syndrome'? Do you have a minimum height setting on your dating app? Have you ever made fun of someone for being small?
After selling out at Edinburgh Fringe 2019 and a hit show at last year's Camden People's Theatre's Handle with Care Festival, MIGHTY comes to VAULT Festival 2020 4-9 Feb, 6pm (+3pm Sunday matinee) in a show tackling heightism head on.
"I grew up very complacent about people taking me less seriously or giving me a hard time because of my height, my ex girlfriend was slightly taller than me and at weddings and parties taller men often found it funny to denigrate me because of it," Britton explains.
"I started researching the show as I was interested in the culture of heightism and what effect it has had. I never expected to fall so deep into the rabbit hole. There are some shocking statistics around height, wage, relationships and mental health as well as a clear disdain of shorter men amongst online trolls. With all this discovered, I felt like the topic deserved some exploration and exposure."
Statistically there is a 1.8 percent increase in wages that accompanies every additional inch of height for men (1), 90% of CEOs are above average height (2) and, according to one study, shorter me are twice as likely to commit suicide (3).>
Britton's previous shows 1.9, exploring his teenage love of parkour and I Used to Hear Footsteps, investigating the ghost story of his childhood home, have led to sell-out shows across the UK and critical acclaim from The Scotsman and Exeunt Magazine.
"In my solo work I generally start with something autobiographical and use that as a window into a much broader subject matter. I think the best way to approach solo work for me is to mine a personal connection to the subject matter, not only does this give you agency to discuss the topic it also means you're emotionally invested in the work, which I'm sure is more interesting for an audience to see."
MIGHTY is the culmination of two years' work, supported by Curve Theatre, Attenborough Arts Centre and The Pleasance. Delving into masculinity, body image and mental health, Britton – a five foot five man – offers a powerful and provocative play asking the big (or little) question; should we be taking heightism more seriously?
MIGHTY is on 4-9 February, 6pm (+3pm matinee Sun 9 Feb) as part of VAULT Festival 2020. Tickets are available here.
---
---
PREVIEW
VAULT Festival Premiere – Rosie de Vekey's The Future is Mental
Drawing on Black Mirror, Margaret Atwood, and the black comedy of Killing Eve, The Future Is Mental is a series of six short plays, all new writing by Rosie de Vekey. The show focusses specifically on women's issues, our relationship with technology, and mental health.
Decluttering, one of the pieces within the show, started life as a short story and was the runner-up in the Crime Writers' Association Margery Allingham Prize 2019.
According to Dom Thomson: "There's something for everyone in the hour-long production, we think you're going to love it."
The Best Possible Candidate – A gameshow solution to Britain's political malaise.
Decluttering – Marie Kondo meets Breaking Bad.
Alexa – All-seeing smart speaker has her moment in the spotlight.
The Other Side – How to look good in the afterlife.
Mood Lighting – Now we can finally share our true emotions. For all to see. Always.
Three Score and Ten – Euthanize the patriarchy.
About Rosie de Vekey (Writer and Director)
A passionate actor, Rosie has written and directed a number of pieces including Time for Love (Network Theatre), Necropolis Now (a radio play), and The Emperor's New Wall (Network Theatre). As a primary school teacher and mum, Rosie is also an accomplished writer of children's fiction – a far cry from some of the content of The Future Is Mental!
Having been utterly exhausted by small children for the last five years, she started writing short stories as she found it easier to retain the narrative! Decluttering, one of the pieces within the show, started life as a short story and was the runner-up in the Crime Writers' Association Margery Allingham Prize 2019.
The Future Is Mental was developed from these short stories, a darkly humorous response to an increasingly bewildering world. She is currently writing a crime novel and tweets at @rosiedv_writes
About Network Theatre Company
The Company has been in existence for 80 years and is committed to performing high quality new and established playwrights. It is not-for-profit and aims to be inclusive and welcoming to everyone in the local community who would want to become involved in presenting high quality productions.
Booking and venue info here.
---
---
PREVIEW
Are you ready for an interactive, gaming and dining experience?
Immersive gaming shows and events at Fringe festivals is on the rise, and Mostly Harmless Creations & Coaching for Geeks bring Role Play Gourmet written and drected by Paul Flannery to Vault Festival.
The show is described as "an interactive cooking show that views gastronomy through the lens of table top role-playing games." Role Play Gourmet is written, devised and directed by Paul Flannery (Knightmare Live, the MMORPG Show, Ghosts of Darkness) and is on at the Vault Festival's Forge at 18:00 from the 11th – 16th of February
"Cooking can be daunting but also very rewarding. Gastronomy is a vast ocean of knowledge that stretches out in all directions, beset by a perfect storm of recipes and techniques. If only there were a way to navigate the maelstrom of guides, tricks, useless gadgets and misinformation on offer that was also fun."
Role Play Gourmet is "a story of adventure and food. Using the rhetoric of popular role-playing games such as Dungeons & Dragons, the show takes the audience through the basics of professional cooking."
"Along the way they will learn of the many Lores that govern the culinary realm and begin to master the elemental magic that holds it together. As they progress they will fill out their skill trees and character sheets in the hopes of one day, levelling up. The quest is simple, make some dinner! The only dice here is with a knife"
Following a two year residency as a blog page on Coaching for Geeks, Role Play Gourmet now comes to the stage for the first time. A unique, multi-faceted show that will feed both the imagination and stomach.
About Paul Flannery
Paul Flannery is a Creative Director at Mostly Harmless Creations. He is the mind behind the critically acclaimed Knightmare Live as well as the multi-award winning MMORPG Show. With Mostly Harmless he has helped create several pop up escape rooms and immersive events around the UK.
Paul spent ten years working in kitchens up and down the land to subsidise his acting career and is an avid gamer; this show is a culmination of those two passions.
Booking details here.
---
---
PREVIEW
The First – A "daring new play about tragedy, heroism and imperfection"
"A spacecraft approaches Mars. They are The First. Back on Earth, two writers compose two speeches. One if the mission succeeds. And another…  When things start to go wrong aboard just days away from the Red Planet, astronauts Rose and Simeon are faced with the prospect of being more alone than any two humans in history. Meanwhile, experienced political hack Marcus and celebrated screenwriter Aisha must find the words to summarise an extraordinary feet of human endeavour, and a tragedy that may never happen."
Written Barry McStay (VESPERTILIO – Show of the Week, VAULT 2019) and director Emily Jenkins (BOBBY AND AMY – Fringe First Winner 2019 and Show of the Week, VAULT 2019),
THE FIRST is inspired by the speech Richard Nixon would have given had Apollo 11 failed. The speech written by Bill Safire, is a moving piece of rhetoric that was never delivered. THE FIRST tells the story of two astronauts on a Mars mission, and two speech writers on Earth tasked with summarising this monumental event. With BAME, LGBT and female characters, and Safire's speech as a jumping off point, THE FIRST explores ideas of frustrated ambition, coping with expectations, reaction to tragedy and what happens when heroes disappoint us.
Booking info here
---
---
PREVIEW – Can kids be parents?
Patch of Blue brings Cassie and the Lights to The Crypt, The Vaults Festival on Fri 31 January, 6pm, Sat 1 February, 3pm, 6pm and Sun 2 February, 3pm, 6pm beofre heading off to the Adelaide Fringe Festival.
From the team behind the multi award-winning We Live By The Sea (Critic's Pick and Best Theatre of the Year- The
New York Times) comes a funny and uplifting story of childhood and adulthood, responsibility and fun, accompanied
by live original music and projection.
When Cassie's mother leaves in the night, the teen wants to care for her younger sisters on her own. But is Cassie
the right person to be "Mum" now, or should she let their foster parents adopt her sisters, and create a new family?
Based on real-life events and interviews with children in care, Cassie and the Lights examines our ideas of what
makes a family, and celebrates the incredible elasticity and resilience of teenagers.
Award-winning Patch of Blue are "a multi award winning company creating fresh, exciting and touching devised theatre with live  music that allows an audience to see the world through different eyes."
Booking info here.
---
---
PREVIEW
STAGES – A VIDEO GAME MUSICAL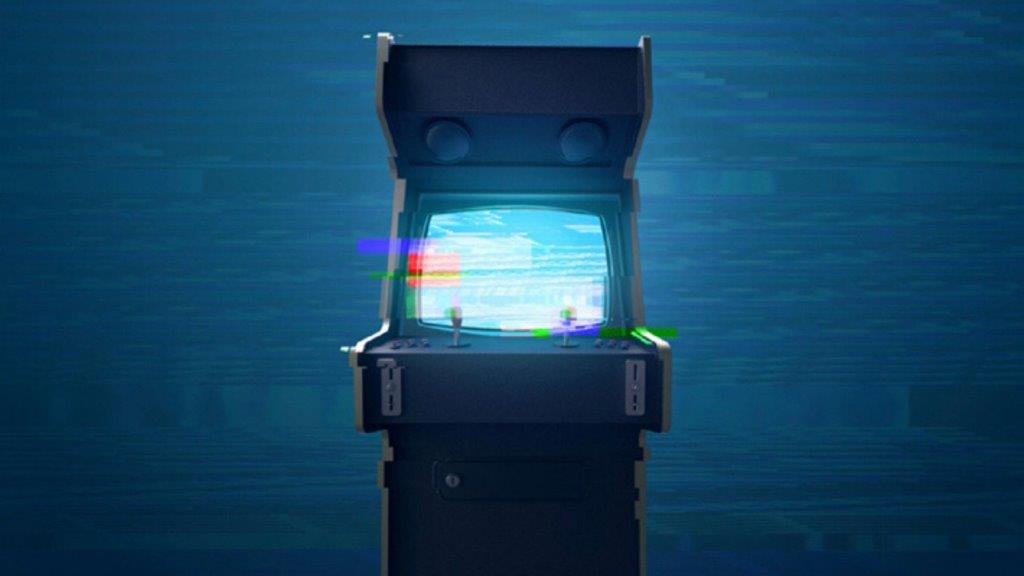 The world premiere of a brand new musical written and composed by Christian Czornyj an directed by Adam Lenson comes to VAULT Festival.
Here's the lowdown: "Aiden is sixteen, autistic and loves video games. They can be repeated, mastered and controlled. But what happens if the game starts to glitch? In this interactive video game musical the audience take control and help Aiden navigate Stages. Playable characters include Ellie, Aiden's sibling, who's stuck deciding on which avatar to select, Owen, Aiden's dad, who hovers over the restart button and Alice, Aiden's mum, who faces her greatest challenge, the final boss."
Featuring an original electronic 8-bit soundtrack and arcade style graphics, Stages by Christian Czornyj examines what happens when the code of our lives is rewritten and the way the digital world interacts with our own. It is a bold new British musical that has to be played to be experienced.
Writer Christian Czornyj says: "What is it that lets someone play a video game for hours on end without a break or even realising how long it's been? What is it that makes video games so different from other art forms? This is the question that led me to create Stages. For me, I think it's all about the control. Escaping from a life that can feel out of control into a digital world where you are the master of fate. I'm really excited to see how the audience interact with Stages, what way they decide to control the story, and whether it will end up different each performance."
Director Adam Lenson says: "I am always searching for innovative, emotive and disruptive new musicals that challenge the perception of what a musical sounds like, looks like and is about. Never has this been more visible than in this ingenious new piece by Christian Czornyj. Family, trauma and video games collide in this startling and thought provoking show."
This is the first production of a new musical by ALP which looks to make artist led musicals by UK based career musical theatre artists. The show is part of ALP's commitment to create bold, experimental work without compromise and to challenge ideas of what musicals look like, sound like or are about. Rather than a final destination for the production we see this first outing for Stages as an opportunity to bring new ideas and audience together for the first time.
Booking info here.
---
---
PREVIEW
Immersive Theatre Focus
Bee in my Beanie presents Aamira and Gad: A Story of Hope in Conflict
About the show
'Aamira and Gad' is an immersive experience which invites the audience to step into a border conflict between two nations. Unfolding in a no-man's land, the audience joins a group of story archivists attempting to salvage the folktales of these two nations before they are destroyed by war.
On this adventure, we meet Aamira and Gad, each belonging to an opposing side of the conflict and brought together by a sudden loss. Aamira is a storyteller, the role passed from Mother to Daughter and now that her mother has passed away, it is her turn. Gad thinks of himself as the hero of his own story, stepping into the standard-issue boots his brother left behind. When the two meet they begin to question the narratives that shape their lives, and question who their true enemies are. What stories do the archivists salvage? And what stories do they erase? Together with Aamira and Gad, the audience will go on an immersive adventure to solve a mystery and build a better future.
"Inspired by experiences of the Palestinian/Israeli conflict and devised by Bee in my Beanie, we explore what it means to be told that someone is your enemy. This show was shortlisted for the LET Award 2019 and an excerpt was performed at the Pleasance in London."
About Bee in my Beanie
Bee in my Beanie aims to break barriers between worlds through Play, Curiosity and Provocation. They explore what it is to be human through the child-like joy of storytelling and play. A collaboration of third-culture kids who have called many worlds home, we seek to break perceived boundaries by drawing on what brings us together as humans. They specialise in Puppetry, Clown and New Writing as a unique combination of what is at the heart of story.
Booking information
Venue: Cavern – The Vaults, Leake Street, Lambeth, London, SE1 7NN
Dates and time: 22nd February, 29th February, 7th March | 15:20
Duration: 1 hour
Ticket prices: £17.00 | VAULT Festival Members save 10% | School, group and family discounts available
Venue box office: vaultfestival.com/whats-on/aamira-and-gad/
Suitable for children | Contains age-appropriate (8+ years) references to violence and the Palestine/Israel conflict.
---
---
More previews to come.
---