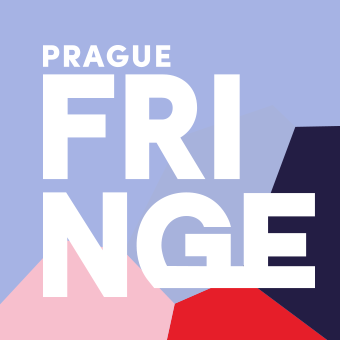 26th MAY – 3rd JUNE 2017
NOVINKY Z FRINGE
Welcome to FringeReview's Prague Fringe page.
We are delighted to be covering this unique Fringe Festival with news, previews, interviews and reviews.
There seem to be more shows than ever and it is almost impossible not to recommend nearly everything.
We've explored the programme and offer plenty of tips and hot tickets.
---
Essential Links
Visit the Prague Fringe web site here.
Reviews for 2016 are here.
Browse the programme here
Find a venue
Read our guest blog. (from 2015)
Here's the Prague Fringe Facebook Page.
Follow Prague Fringe on Twitter.
For other reviews, read Michael Calcott's excellent daily blog
---
Our Prague Fringe Theatre Top Ten
Here's our theatre top ten – our recommended shows that we've seen, from companies we highly rate and from countries where our partners have sent us recommendations.
Coming soon
---
I want to see … at Prague Fringe
Our quirky show-finding tool.
I want to see…
Coming soon
---
Link Collage
Coming soon
Our ever-popular visual way to intuitively find a show to see at Prague Fringe. Simply click on an image that draws you in to find a show, then get booking…
---
INTERVIEWS
Coming soon
---
PREVIEWS
Coming soon
---
News Wire
All the headlines from Prague Fringe…
2016
21st May 2016: 5 Minutes: Actress Emily Carding (Plymouth Herald)
17th May 2016: Shows for Kids (Kids in Prague)
29th April 2016: How a Geordie became official chocolate supplier to the Prague Fringe Festival (Chronicle Live)
20th April 2016: Get Tin Bucket Drum to Prague (Artslink.co.za)
2015
17 April 2015: Curtain Rises on Fringe (Prague Post)
17 April 2015: Sneak Peek (Expats.cz)
2014
24 May 2014: Interview with Stu Mentha (The New Current)
22 May 2014: A Feast of International Work (Prague Monitor)
15 May 2014: No longer on the fringes  (Prague Post)
13 May  2014: The Václav Havel Project heads to Prague (Washington Post)
13 December 2013: Steve Gove talks Prague Fringe (Lui Magazine)