Physical theatre is an interesting and creative genre of theatre because most physical theatre shows result from developing a gestural language to express a story or topic. A physical theatre show is devised by a director only or by the director and the cast in collaboration. A piece can be based on a true story, an imagined story or a combination of the two.
While we tend to think that physical theatre is only – well, physical, there can be spoken dialogue, text, song, music or sound, puppetry and other skills integrated into the physical theatre performance. Non verbal theatre is silent and therefore, needs no words because everything is suggested or expressed through the actor's body, this is not necessarily a literal or functional expression but more interesting when abstract and well developed through the rehearsal and creation process. Verbal theatre can also integrate physical theatre into it's storytelling where the spoken dialogue or narration is spare or physicalised – or when a performance in any verbal play is 'pushed' or stylised to add imaginative, creative movement or gestures to a character.
Acting in a physical theatre show requires not only acting skills but also movement skills plus a willingness to engage the imagination to create "out of the box" characters and concepts with abstract expression.
The Edinburgh Fringe has always been an exciting festival for physical theatre shows and features a range of new and established physical theatre companies. Here are several recommendations for 2023.
An Ice Thing to Say from Vertebra Theatre Company plays at Greenside @ Nicholson Square. This experimental devised show with music and installation explores "our impact on nature. Drawing on inspiration from Erich Fromm's book To Have or to Be? and Ecoscenography, we invite the audience into a multi-sensory experience of our inner and outer icy landscapes."
Beautiful Evil Things is created and performed by renowned physical theatre company Ad Infinitum. This company regularly presents their new work at the Edinburgh Fringe and Beautiful Evil Things is a devised one person show based on the Trojan War. The company website describes the show as "…a new high-energy, one woman show from Ad Infinitum combining physical storytelling with cut-throat wit. Coming hot on the heels of their multi award-winning hit, Odyssey, join Medusa for a thrilling adventure" at Pleasance Dome.
Fall and Flow from Hong Kong's Theatre de la Feuille integrate martial arts in this physical piece with several athletic performers. Visually interesting with dramatic lighting, imagery, dark costumes and a long rope. Based on ideas from Hong Kong actions films at Underbelly, Cowgate.
Her Green Hell – TheatreGoose presents this solo show about survival, reimagining the true story about Juliane Koepcke lost in the rainforest of Peru. This dramatic story is told through physical theatre and puppetry at Summerhall.
Home is Temper Theatre's newest devised physical theatre production inspired by what home means to us and how we are affected when we move. In Home, Imogen leaves home in a hurry and questions why. Physical characterisations, ensemble movement and imaginative set design create this imaginary world at Pleasance Dome.
Nomad is a show about migration and survival based on performer Gözde Atalay's experiences as a Turkish female immigrant. The processes of finding work and getting caught up in a tangle of administration are told creatively using physical theatre, clown, mime – and lots of paper in various sizes and shapes to create the setting, at Summerhall.
The Life Sporadic of Jess Wildgoose is the Voloz Collective's latest show. This is a story about high flyer Jess with plans to make it in New York. The company website describes the show as an "electrifying thriller, exploring universal themes of ambition, failure, revenge, and high-rick equity trading" through acrobatics, physical theatre accompanied by live music at Pleasance Courtyard.
The Way Back is part of the Taiwan Season and this children's show is told through physical theatre and puppetry by The Double Theatre. Several performers use text, light, sound and simple objects to create rhythms, people, places and more. "The Double Theatre's family show is a creative and playful theatrical response to the state of the world now. Funny, heartfelt and poetic" at Summerhall.
---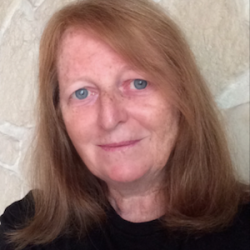 Jo Tomalin is FringeReview's editor in San Francisco, USA. She is an expert in movement, physical theatre and voice.