This year The Greater Manchester Fringe takes place from 1st – 31st July 2023.
"
"The Greater Manchester Fringe first took place in 2012 with 6 different venues and a handful of shows in each. Since then then Greater Manchester Fringe grew each year with more performances, more ticket sales and more venues taking part." It is described as "a multi-venue open access arts festival providing support for all art forms to show their work, creating an arts community, encouraging first time participation in arts production and performances across Greater Manchester."
---
So, what to see? Here are our early choices…
I want to see…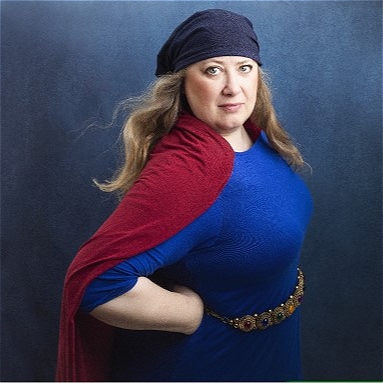 … a brand new interactive and improvised comedy show from an acclaimed standup comedian. Then see Rachel Creeger – Ultimate Jewish Mother 2023
… some live solo storytelling. Then see Outside In
… a comedy play about miscommunications and misunderstandings. Then see Smell the Roses
… a solo play focusing on the self-imposed exile of Oscar Wilde's beau, Bosie (Lord Alfred Bruce Douglas). Then see BOSIE
… an award-winning autobiographical musical. Then see SEVEN and a half YEARS
… an evening of folk horror and storytelling. Then see FEAST
… some improv comedy. Then see The Electric Head present: Improvised Head or for something AI-based, see Artificial Intelligence Improvisation
… some Berkoff. Then see Steven Berkoff's EAST
… some slapstick comedy theatre, a show for all those who have tried to fit in abroad. Then see Hølìdåÿ
… a night of short plays. Then see Virtual Dust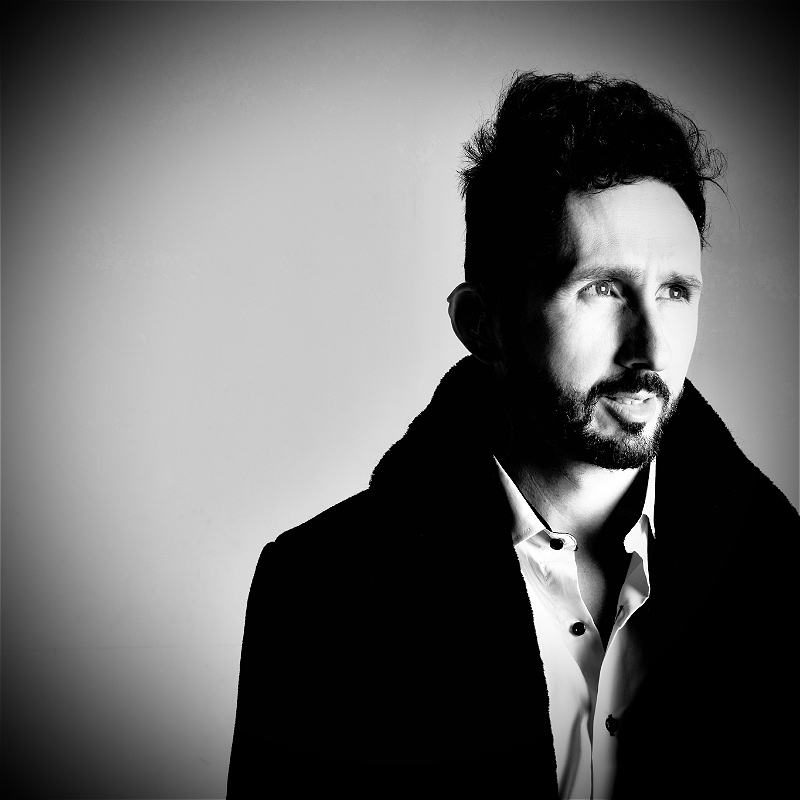 … 29 2-minute standup comedy routines. Then see Nathan Cassidy: Amnesia
… some scifi comedy. Then see Awkward Re-Entry – A night of weird sci-fi comedy.
… thirteen characters in a genre-bending blend of cabaret and opera. Then see The Pride of Pripyat: Tales from Chernobyl
… "a one-of-a-kind night: catchy pop bangers, caffeine-fueled fun – and a way too relatable story about life as observed by AI". Then see The Coffee Shop Musical
… The Christmas story, Broadway-style. Then see A Night to Remember
… a free show, a 30 minute digital monologue set in 1922. Then see Tigers in the Wisteria
… a raucous, twice Offie-nominated comedy play combines monologue, song and (of course) drag in a love letter to hard-working Northerners and gender euphoria. Then see Wasteman
… some solo character theatre. Then see Buzzing
---
PREVIEW: AUTOBIOGRAPHICAL MUSICAL REVUE EXPLORING DISPLACEMENT, FOUND FAMILY AND QUEER RELATIONSHIPS – Arisha's OK Cabaret: An Operatic Extravaganza
Sonata Piano & Cabaret Lounge, Wednesday 19th July, Doors, 7pm
Critically acclaimed and award nominated To Bee Productions presents the Arisha's OK Cabaret: An Operatic Extravaganza, proudly supported by the Superbia Fund by Manchester Pride. Join Arisha Marsh as they hop across the pond to learn opera in the shiny of Oklahoma City, where the likes of Kristin Chenoweth trained. They battle auditions, acapella harmonies, and they finally find a space where they belong. Their life turns into a broadway fairytale, what could possibly go wrong?
March 12th 2020 the campus is ordered to shut down the next day, Friday the 13th, they run through campus finding everyone they love to tell them goodbye.
"Their life is completely uprooted, unhoused, they rely on their community for support. They stay in New Mexico with a friend, put in emergency housing to complete their studies, and eventually made it back to Manchester safe enough to sing the tale."
Arisha's OK Cabaret: An Operatic Extravaganza is an autobiographical musical revue that incorporates a mix of aria, jazz standards, musical theatre and pop music to explore displacement and homelessness in times of crisis, found family and the strength of queer relationships.
To Bee Productions are a Queer-led production company who tell stories through the art of cabaret and have hosted sell-out events across Manchester and London including Sonata Piano and Cabaret Lounge and the VAULT Festival. To Bee Productions were nominated for OffFest award for Best Theatre at the 2022 Greater Manchester Fringe for their critically acclaimed cabaret which was "filled with Mancunian charm, fantastic singing and an authentic story" – North West End.
Arisha's OK Cabaret: An Operatic Extravaganza will also act as a fundraiser for the Trans Mutual Aid Manchester with 15% of all the ticket sales to be donated. They are a trans led, radical mutual aid group, set up to help trans and non-binary people in Greater Manchester support each other through direct action.
Booking and info here
---
PREVIEW
Fringe Online at Manchester Fringe
Most Fringes now have an online element, a product of Covid lockdown but there was some online arts registered at Fringe festivals before then.
TIGERS IN THE WISTERIA – GREATER MANCHESTER FRINGE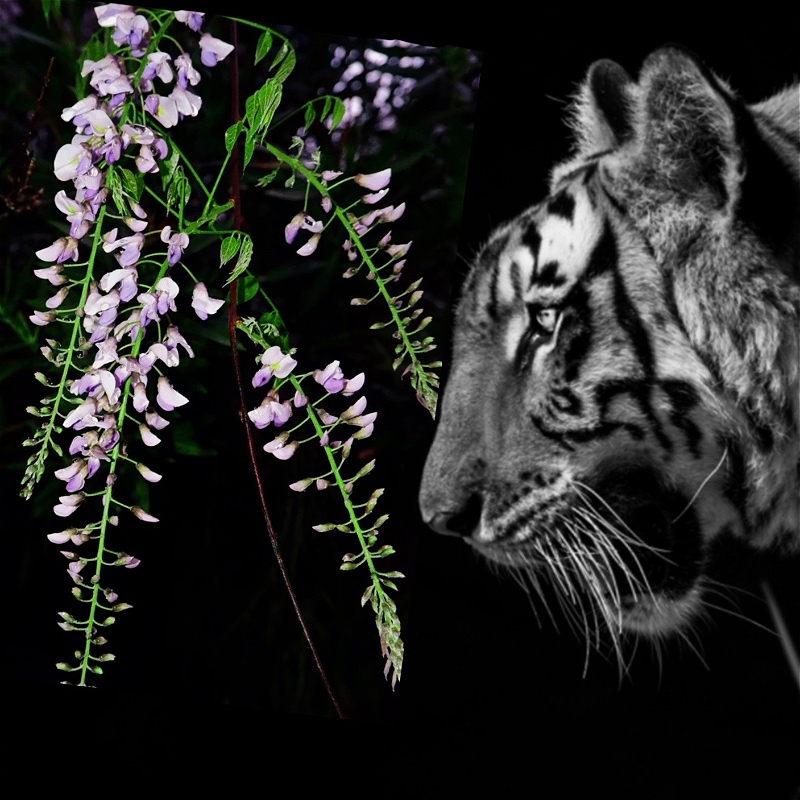 Prepare to be whisked away to 1922 as Tigers In The Wisteria opens at Greater Manchester Fringe. Doolan's enchanting monologue delves into the love story of Ottoline Morrell, a famous Bloomsbury resident, exploring love, choices, and the power of words. Streaming until July 21st, this thought-provoking show is captivating audiences with its raw emotions and bisexual narrative.
Taking inspiration from Ottoline's stonemason, the proud and unapologetically bisexual Tiger, Tigers In The Wisteria is a 30-minute digital monologue that delves deep into the complexities of love and desire. Award-winning writer Lita Doolan transports viewers to a time where romance was filled with challenges and sacrifices.
The North West End describes the performance as, "an interesting narrative about passion, complex emotion and intense romance."
Lita Doolan, whose previous digital show for the Greater Manchester Fringe, After Shark, has been nominated for an Off West End Award. Known for her ability to immerse audiences in powerful narratives, Doolan brings Ottoline Morrell's journey to life with intensity and authenticity.
Tigers In The Wisteria is an ode to the complexities of love and the sacrifices we make for the ones we hold dear," shares Lita Doolan. "Ottoline's story is one of passion, longing, and the bittersweet choices we face."
The digital show "invites viewers to join Ottoline as she embarks on a quest through Bloomsbury in search of inspiration to compose one final love letter for her beloved. "
"Don't miss this extraordinary theatrical experience that unveils a powerful love story with a twist.  Tigers In The Wisteria transports you to the captivating world of Ottoline Morrell's emotions."
Tigers In The Wisteria digital show is presented as part of the GMF Digital Events; Free to watch and running from July 1st to July 31st.
---
We'll be adding more previews, features and recommendations in the run up to the Fringe, so do check back.