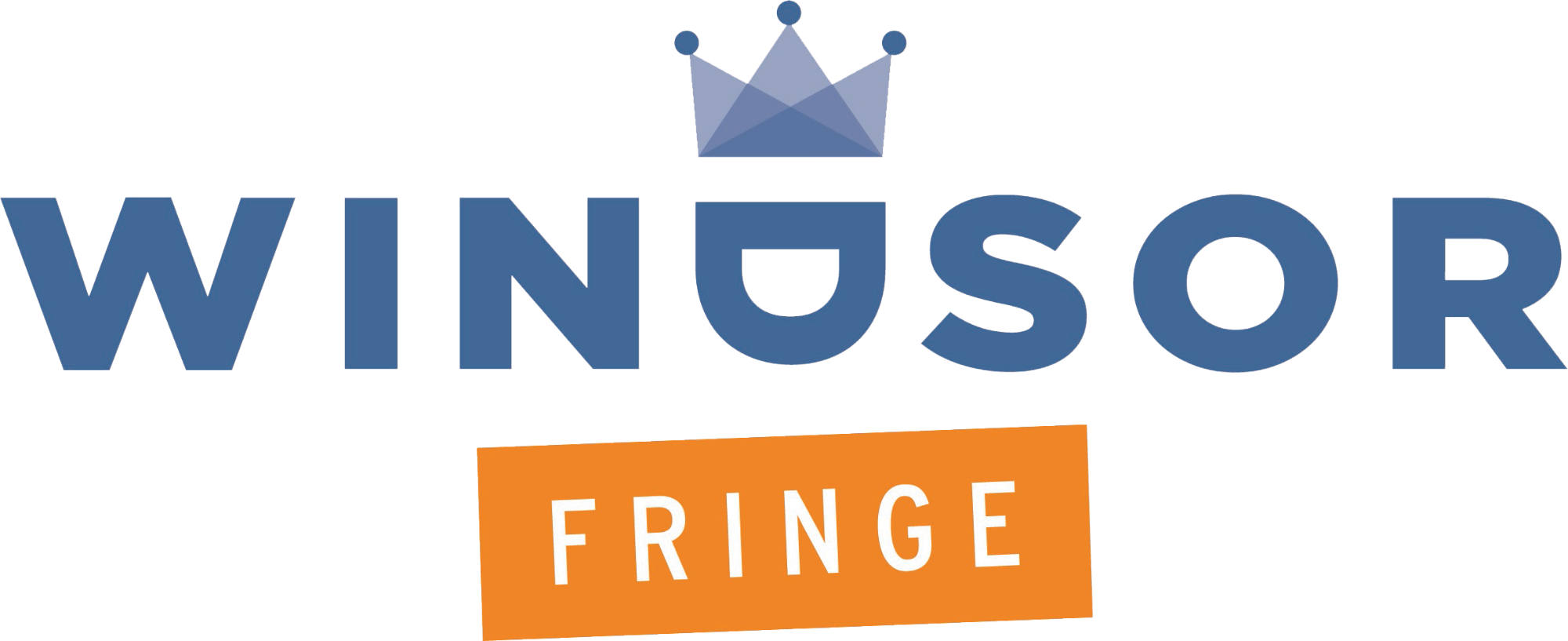 Windsor Fringe runs from 22nd September to 29th October 2023.
"The Windsor Fringe is the second oldest fringe in the U.K after Edinburgh. Run by volunteers, it offers an innovative and affordable programme of music, dance, comedy, drama and art with a passion for being a platform for promoting new talent"
Browse the full programme here.
Here are some of our highlights…
---

Our comedy choice is FoxDog Studio: ROBO BINGO. "Bingo meets tech. Join IT consultants, Lloyd and Pete in their interactive show for introverts. Expect robots, comedy and light-hearted gambling. Put that dabber away! You play along on your (charged) phone, but in a fun way! At first you'll be searching for numbers in a grid but 40 minutes later you'll be helping our bingo robot capture amphibians. If you don't like bingo – come to this.As seen on Channel 4 UK"
For some free art check out Colours of Hope – Who Lives Here ? – "Embark on an extraordinary journey of creativity and courage as The Happy Bunny Project proudly presents its inaugural public exhibition. For the first time ever, we unveil the remarkable artwork produced by homeless individuals during our transformative creative workshops. This pioneering event stands as a testament to the profound impact of combining artistic expression with personal growth Join us in celebrating this groundbreaking moment, where art transcends adversity, and creativity paves the way for positive change."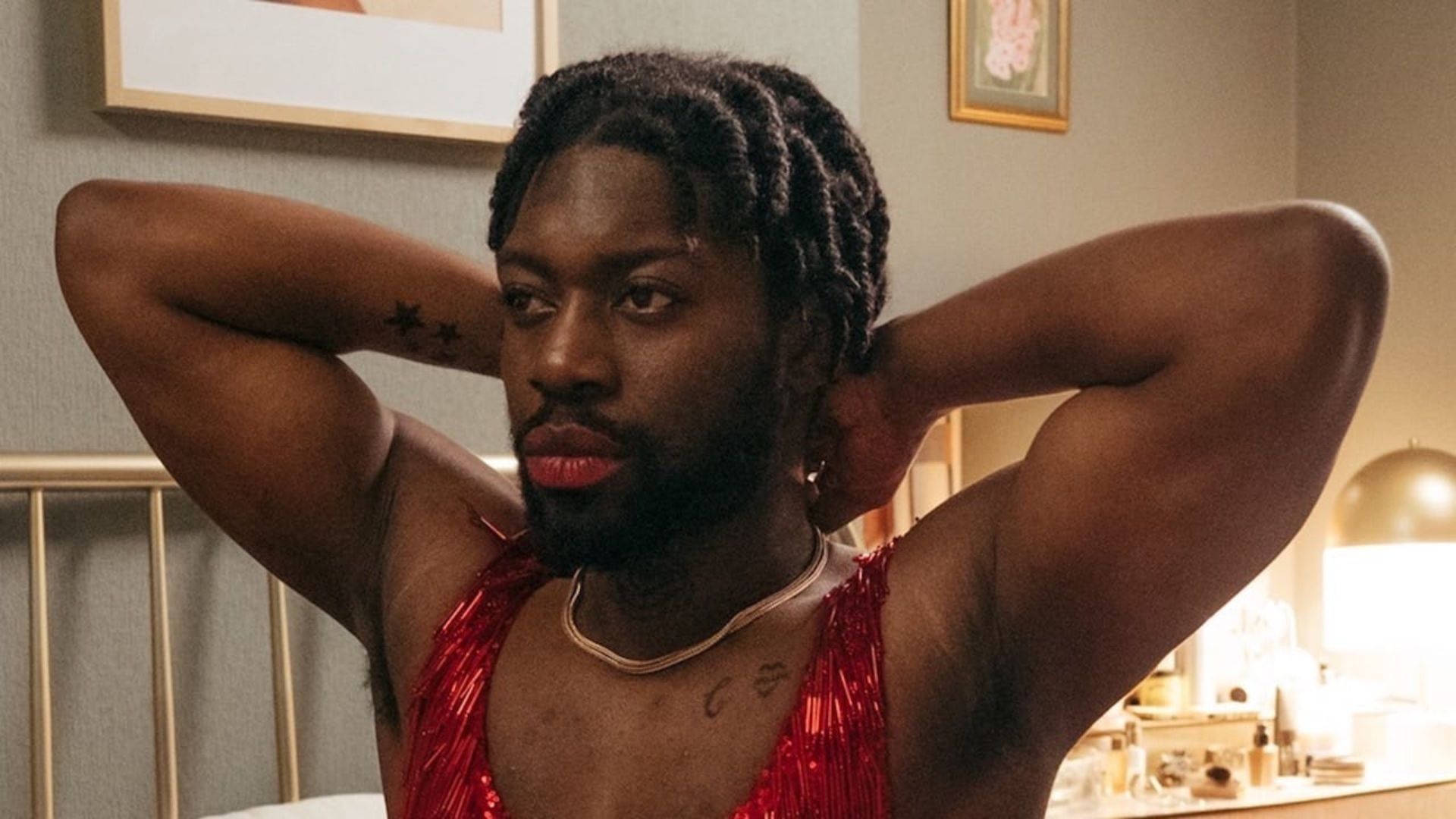 Pretty Red Dress is our film choice. "Recently released from prison, Travis struggles to reconnect with his family and the ever-changing relationships around him. But when he decides to buy his partner a red dress to help with her audition for a Tina Turner musical, the decision unlocks a hidden secret that forces him to reconcile with his own masculinity." It With tickets avilable on the door. TUESDAY 3RD OCTOBER 8PM DATCHET VILLAGE HALL, 3 ALLEN WAY (OFF HORTON ROAD), DATCHET SL3 9HR.
Our second film choice playing at the same venue on 26th Sept at 8pm is The Blue Caftan. "Master tailor Halim and his wife Mina run a traditional caftan store in one of Morocco's oldest medinas. In order to keep up with demanding customers they hire a talented young man as an apprentice. Tensions mount as Mina slowly realises how much her husband is moved by his presence."
For spoek word combined with circus, you'll need to book for Gobbess.
Written by Naomi Wood and billed as " A kaleidoscopic show merging circus with storytelling. Poetry, aerial and dance combine to tell a story of the search for lightness and depth amongst creativity and cat-calling. A spoken word show involving aerial hoop, chair-acro and burlesque dance supported by musician Tom Bailey."
For some traditional music with a programme of duets for baroque flutes, see Magical Flutes. "Windsor's Jenny Thomas and her colleague Jonathan Morgan have for some years delighted audiences with their programme of duets for baroque flutes. Made of wood, they are sweeter sounding than the 'modern' flute that evolved in the 19th century."
Jazz lovers will want to book for Esta B and The Stings. "Esta B and The Stings will be performing songs by some of the greats including Duke Ellington, Ella Fitzgerald, Nina Simone and Al Jarreau with Swing jazz, smooth Brazilian jazz and Mambo rhythms – Quién Será (Sway), Mas Que Nada, and Spain to name a few."
---
There is a lot of variety on offer at this year's Windsor Fringe!