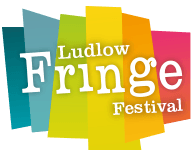 Ludlow Fringe (now over for 2019) came alive from 15th – 30th June 2019.
"Established as a Community Interest Company in 2013 to provide an annual inclusive, vibrant and diverse Arts Festival within the town of Ludlow during June and July."
"We are a small but dedicated team and would love to hear from you whether you're a performer or a keen volunteer with a talent for admin. Whatever your skills and passion, we can find a role to suit you, however small or big! The core team behind the Fringe has a wide range of experience, everything from arts production, management, PR & marketing and technical production to business."
Below you can find our recommendations. We'll be updating them reguarly so do check back.
---
---
Essential Links
VIsit the Ludlow Fringe web site
Our reviews are going live here
Find out what's on
Join them on Facebook
Follow them on Twitter
View them on Instagram
---
---
I want to see … at Ludlow Fringe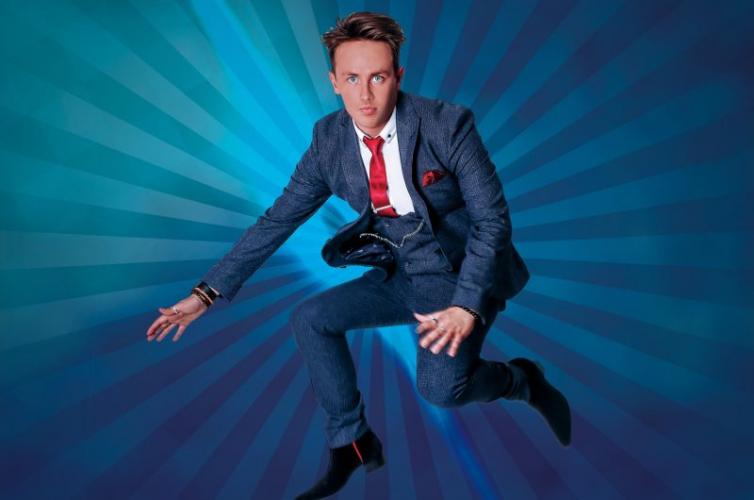 Our handy, intutive show-finding tool
I want to see…
… some outdoor Shakespeare. Then see Henry V
… some absurd sketch and character comedy. Then see Fisk
… some comedy and magic. Then see James Phelan: Trickster
… some unmissable theatre from an acclaimed company. Then see The Red Balloon
… some live spoken word. Then see Willis the Poet's Comedy Extravaganza
… some terrible Shakespeare. Then see Wonga on the Gondola
… some comedy storytelling. Then see A Tension to Detail
… some improv comedy. Then see The Improlectuals. Or see Improv Comedy from Box of Frogs
… two one act plays. Then see The Confessions of Jon-Jak Crusoe & The Unkindest Cut
… some storytelling. Then see Tales of Britain LIVE IN LUDLOW
… a comedy mind reading show. Then see Luke Baker & Friends
… some work-in-progress stand up comedy. Then see Daniel Audritt: Better Man (WIP)
---
---
Link Collage
Our visual show-finding tool. Click on an image that draws you in and get booking…
---
---
Keyword Chaos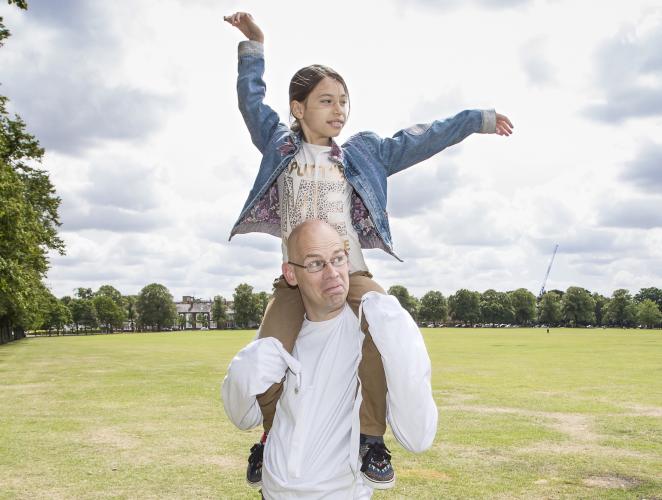 We have trawled the Ludlow Fringe programme for recommendations and pulled out intriguing sentences and phrases to help you find the different, the interesting and the unique…
From amusing miscommunications to bewildering legal technicalities, Cecilia delves into the day-to-day of living in a country that can't pronounce your surname.
Using reams of cloth, found objects and plenty of wonder, this heart-warming adventure crosses boundaries of language and culture, where stories and ideas are communicated non-verbally, but instead through visual imagery and the power of music.
uplifting, anthemic tunes punctuate stories and conversation, shedding light on mental health with self-deprecating honesty and dark humour.
Maybe they'll take you where you want to go; maybe they'll just take you. One step or word and everything is changed – you've crossed the threshold and perhaps you can never go back. Secret gardens, lost loves, new worlds, kingdoms of adventure
Escaped psychiatric patient Kevin Haggerty is not pleased about his diagnosis, even less pleased about being on a section of the Mental Health Act, and distinctly upset about being told he is not the reincarnation of the pharaoh Ramses II. On his way to Egypt, via the Tesco Express, he stumbles across the nemesis to all his plans: Millie – a lost six-year-old. Together they embark on a journey that will change both their lives forever.
Do you sometimes think about your actions? Do your actions make you feel like a sociopath? Does feeling like a sociopath hurt your self-esteem Well this show was specifically written to make YOU feel better!
Below you can find our recommendations. We'll be updating them reguarly so do check back.